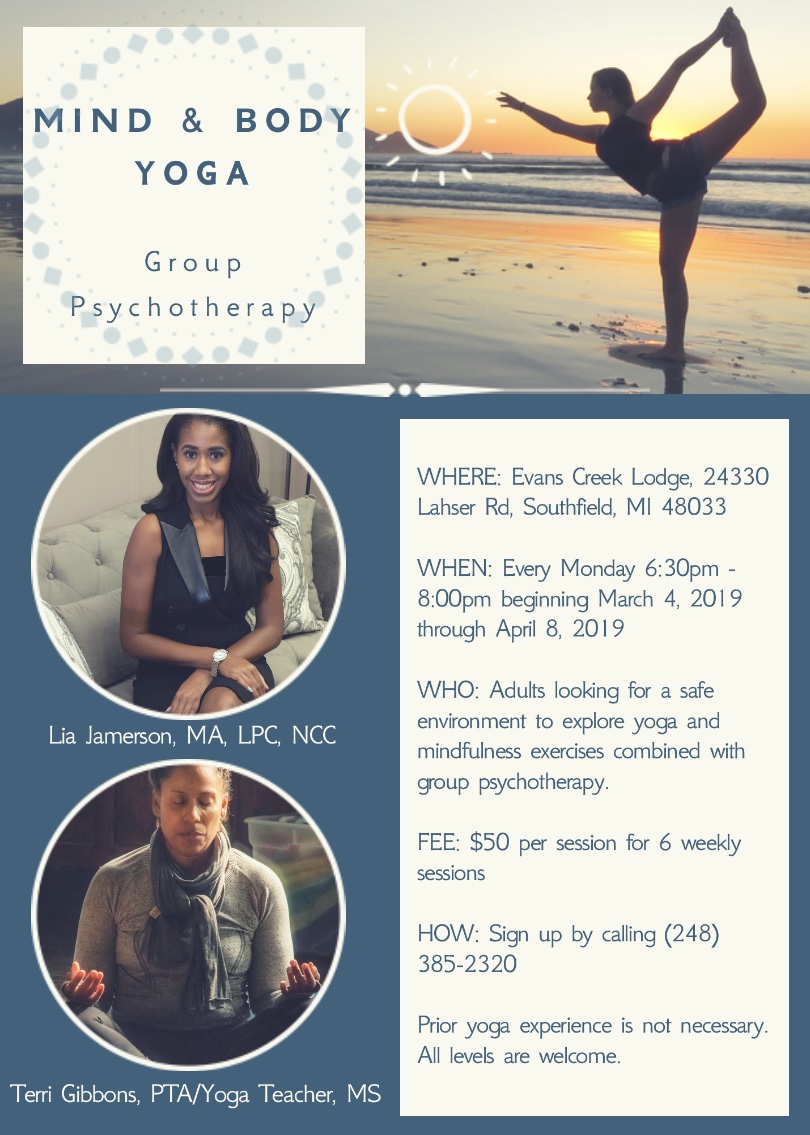 Mind & Body Yoga Group Psychotherapy
The Mind and Body Yoga Psychotherapy Group is geared towards adults looking for a safe and comfortable environment to explore yoga and mindfulness exercises, while also partaking in group psychotherapy. During the 6 weeks of group yoga and psychotherapy sessions, participants will focus on developing and practicing coping techniques, as well as discussions geared towards reducing anxiety and stress.
Both Licensed and Board Certified Counselor, Lia Jamerson, and Yoga Teacher/PTA, Terri Gibbons will be facilitating this Mind and Body Yoga Psychotherapy Group. The Mind and Body Yoga Psychotherapy Group will begin this sping 2019 on March 4, 2019 and will continue for 6 consecutive weeks through April 8, 2019. It will take place every Monday from 6:30pm to 8pm at the beautiful Evans Creek Lodge in Southfield, Michigan. This group will focus on the mission of Dayspring Vision Counseling, which is healing, learning and growing together.
Prior yoga experience is not necessary. All levels are welcome. We would love for you to join us. For more information, call (248) 385-2320 or email liajamerson@dayspringvision.com