WELCOME TO DAYSPRING VISION!
Hi there! Welcome to Dayspring Vision Counseling, PLLC​! My name is Lia Jamerson, MA, LPC, NCC, EAS-C and I am  a Board Certified and Licensed Professional Counselor. I am also the CEO and founder of Dayspring Vision Counseling, PLLC. I began Dayspring Vision Counseling, to provide a comfortable and safe setting for individuals to receive therapeutic support for their everyday emotional, behavioral and mental health needs. As a professional, I assess, evaluate, and implement treatment plans that are designed to address clients' goals for themselves and their families. 
I have assisted individuals experiencing common daily stressors, life transitions, Depression, Anxiety, Schizophrenia, Anger Management, Bipolar, PTSD, Autism, ADHD, Domestic Violence, and Substance Use Disorders. I engage individuals in a welcoming, supportive and empathic manner.
During the therapeutic process, I conduct clinical assessments, develop diagnoses, and participate in facilitating person and family centered treatment plans. I provide individual and family psychotherapy and support services to children, adolescents and adults.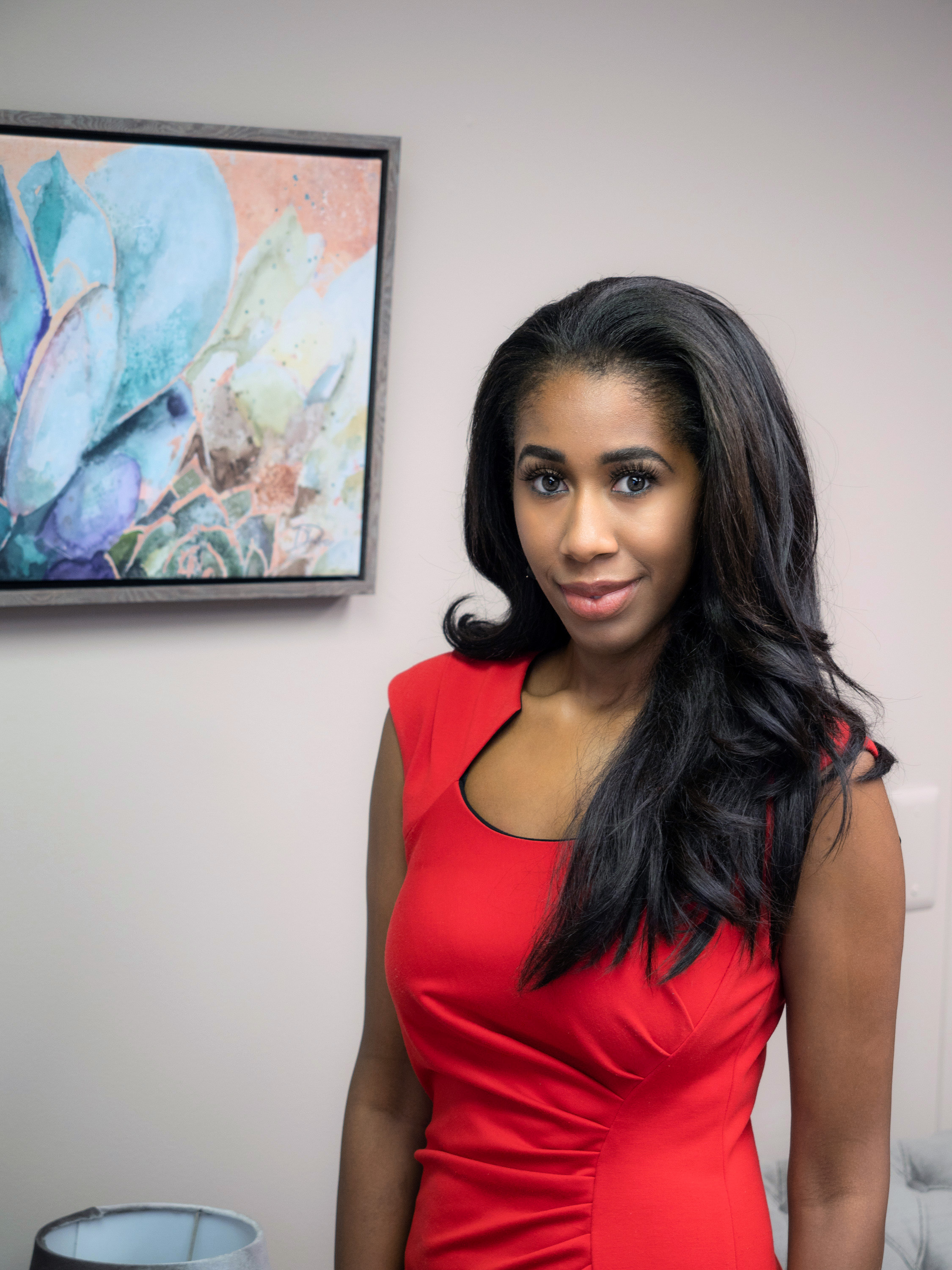 OUR MISSION!
Dayspring Vision Counseling, PLLC's mission is a commitment to learning, healing and growing together to promote emotional well-being while working to break the stigma surrounding mental health.
Dayspring Vision Counseling, PLLC provides a safe and comfortable environment for individuals of all ages, genders, cultures, religions, sexual orientations, and backgrounds to receive therapeutic services. Dayspring Vision Counseling, PLLC is a member of The Birmingham Bloomfield Chamber and is located in Troy, Michigan. Dayspring Vision Counseling is available to provide therapeutic services and professional consultation to individuals located in Birmingham, Bloomfield Hills, Troy, Rochester Hills, Royal Oak, Clawson, Berkley, Ferndale, Farmington Hills, Auburn Hills, Novi, and other areas within the Oakland County, St. Clair County, Wayne County, and Macomb County regions. Feel free to contact me at 248-385-2320 or liajamerson@dayspringvision.com if you have any questions and to schedule your intake session.